From rapid discharge teams to care homes having designated clinical leads, transformations have emerged with an unprecedented collaboration at all levels between health and social care.
As the winter season approaches combined with the continued presence of Covid-19, the NHS is rightly doubling-down on these new ways of working and partnerships as a key approach to the continued national response.
We won't go back and rightly so.
And as the collaboration continues and further likely success is realised, it's very hard to imagine going back. Further, many in social care who felt overlooked in the initial government response, still feel vulnerable and view close NHS ties as vital support to their future resilience.
As the dust settles, it is the responsibility of ICSs, CCGs and STPs to review what's happened and to identify the new opportunities and issues from collaboration across health and social care within their system. System leaders will need to look vertically across their system and use this as an opportunity to implement changes in the best interest for population health and by leveraging the best from the two formerly fiercely independent sectors.
So how can we collaborate across health and care systems?
As is well known, people and workforce are the biggest issues facing both health and social care. These become a daunting task when combining health and social care - both with 20% and 25% vacant posts - but there are clearly correlated issues, efficiencies to be gained and actually, many view the years of lack of collaboration as a contribution to both workforce issues.
Systems are in a unique position to be able to address these challenges in a region and on behalf of their members. From system-wide workforce reporting, recruitment to health and wellbeing programmes, innovative technical solutions can empower systems to increase capacity and productivity of their workforce which will deliver benefits to us all.
The NHS People Plan sets out many recommendations in detail. Each system will need to review their own People Plans but from a workforce and digital perspective, here's our three digital solutions which systems can start with now.
1. Build an ICS wide view of skills and qualifications
If you can measure it, you cant manage it. Systems need to build a regional capability to measure skills and qualifications within their workforce. This information will be invaluable to its constituent providers (Do we drive local or international recruitment campaigns?) and it will enable data-driven decisions to be made on recruitment and retention planning. Systems will be able to identify issues and then able to implement policies such as driving apprenticeships or sponsoring training programmes.
2. Lead Health and Wellbeing programmes
For many in health and social care, the health and wellbeing of their staff is the biggest concern they have as they emerg from Covid-19. Across both sectors, staff have been put under enormous physical and mental pressure and the effect this will have on retention and absenteeism is a major concern. Systems should lead on this because of its importance to the whole system, their impartiality and ability to set best practises. In terms of a workforce feeling that they valued to the NHS and connect care staff, a system-wide Health and Wellbeing plan could be transformative.
3. Facilitate digital passport and collaborative banks
These reduce administration, improve convenience and dramatically reduce agency spend. In primary care, the lack of collaboration of workforce hurts even more as they pay considerably more in agency fees compare to acute care. A system-wide solution for sharing workforce or providing digital passports would drastically reduce friction and increase capacity.
Crucially all three of these solutions very obtainable. From our Collaborative Platform to Health and Wellbeing Application, Circular Wave are delivering digital solutions which are supporting the future ways of working for collaboration across health and care systems.
We are always looking to speak to ambition ICS leaders who want to pioneer technical solutions to their system-wide problems. For any enquiries or to find out more contact [email protected]
James Shields - CEO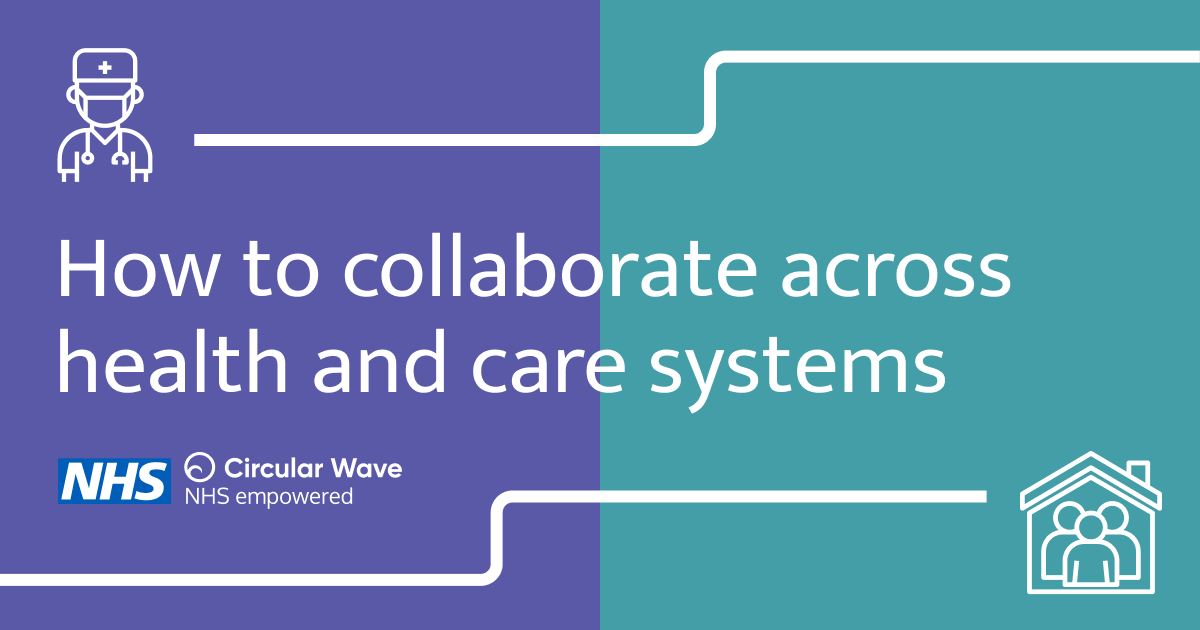 For all enquiries or to request a demo contact [email protected] or give us a call on 0333 987 4045.