We offer our purpose-built agency management system services on a 3-month free trial and you can be live within 48 hours
Despite peoples' best efforts gaps which need filling still appear in clinical rotas, from national workforce shortages to emergency demand, staff sickness, and even just plain old bad luck. Even with the best tools available in demand management, with engaged staff and experienced workforce managers on hand, shifts can become vacant which can't be filled by full-time or flexible working staff. And when this happens, organisations typically turn to agencies to provide staff to fill their vacant shifts.
Download Our Solution brochure below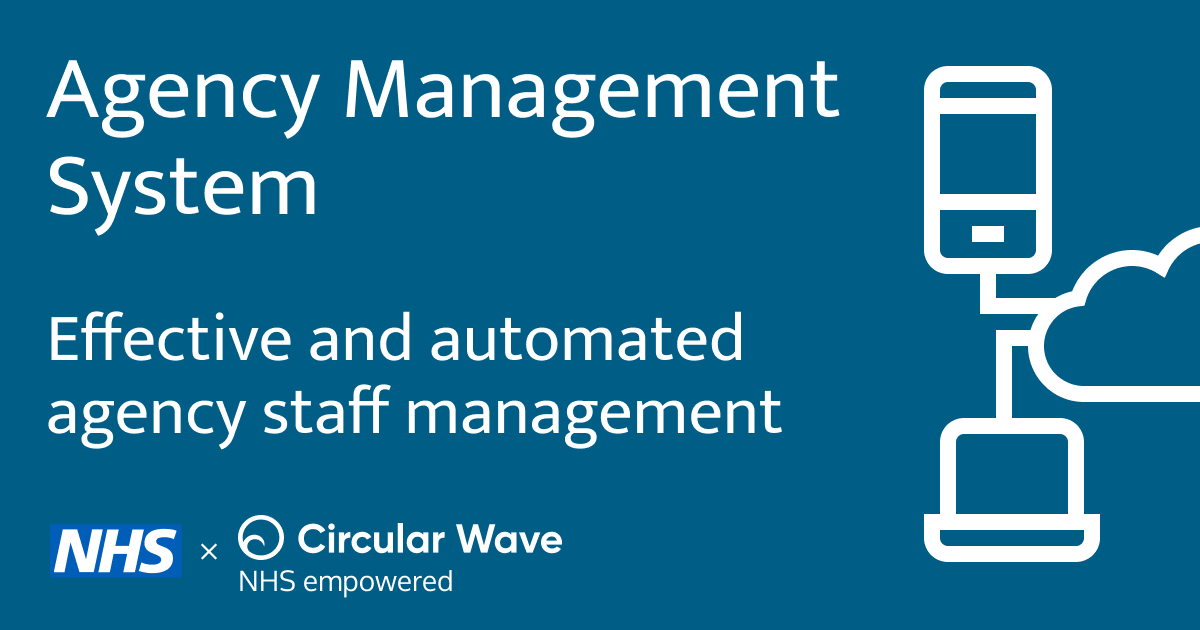 In filling vital roles, agency staff provide crucial support to permanent staff to, often at very short notice and in unfamiliar environments, maintain quality of care and business operations in healthcare. Due to the sheer size of workforces and rosters and their unpredictable nature, this is a regular part of hospital operations.
The administrative burden of filling shifts with agency staff can explode, given the frequency of un-filled shifts, the number of agencies which provide staff, the compliance and onboarding requirements. The work required to fill a single shift can take up hours of management time, with the risk of missing further shifts and ignoring due processes in a frantic exchange of emails and phone calls, even before any rates are agreed.
To overcome these problems you need our purpose-built agency management system (AMS), an efficient process supported by a fit-for-purpose digital system: easily integrates with every system currently in place; effective information-sharing between all stakeholders; ward managers can request agency staff to fill gaps in their rotas with just a single click (or automatically by preconfigured rules); managers can instantly approve or decline requests, sending the required information (including role, grade, specialist, location, start-time, end-time and rate) to the relevant agencies. Ward managers can check progress in real-time, and among other things, request clarification, negotiate rates, run compliance… you get the picture. It's currently very common for a ward manager to release a shift to an agency, with someone very different reviewing and accepting the candidate. Our system manages staff through a central point so everyone has full visibility of the process to ensure it happens as efficiently as possible.
Equally for agencies, they need to process information from several different hospitals with rapidly changing and updating shift requirements. On our AMS, agencies can define how they wish to be notified (email, text, API or via their own portal) of shifts, updates to shifts, acceptance of candidates, etc. Via the portal, or for the digital agencies via our open standard APIs, agencies can upload everything they need to propose a candidate from CV to photo to professional registrar details. It's not about encouraging the use of agencies but with the most efficient information transfer, agencies finding it easier to find the suitable and available personnel to meet the hospital's need.
And as well as these extensive short-term benefits, there are also a host of long-term improvements. For example, if management have a transparent view of agency usage they can start to review their organisations' risks, such as relying too heavily on specific agencies, being unable to negotiate better rates or identifying recurring issues in recruitment and retention.
So, if you find yourselves managing multiple agencies, drowning in emails / Whatsapp messages / phone calls, or bottlenecked by the availability of key personnel, we can help you benefit from our fit-for-purpose tool. With our development approach we will work with you to configure, optimise and improve your processes with as little work necessary from you as possible.
We offer our services on a 3-month free trial and you can be live within 48 hours.
For all enquiries or to request a demo contact [email protected] or give us a call on 0333 987 4045.