We'll publish the results from our deployments here. Our results speak for themselves.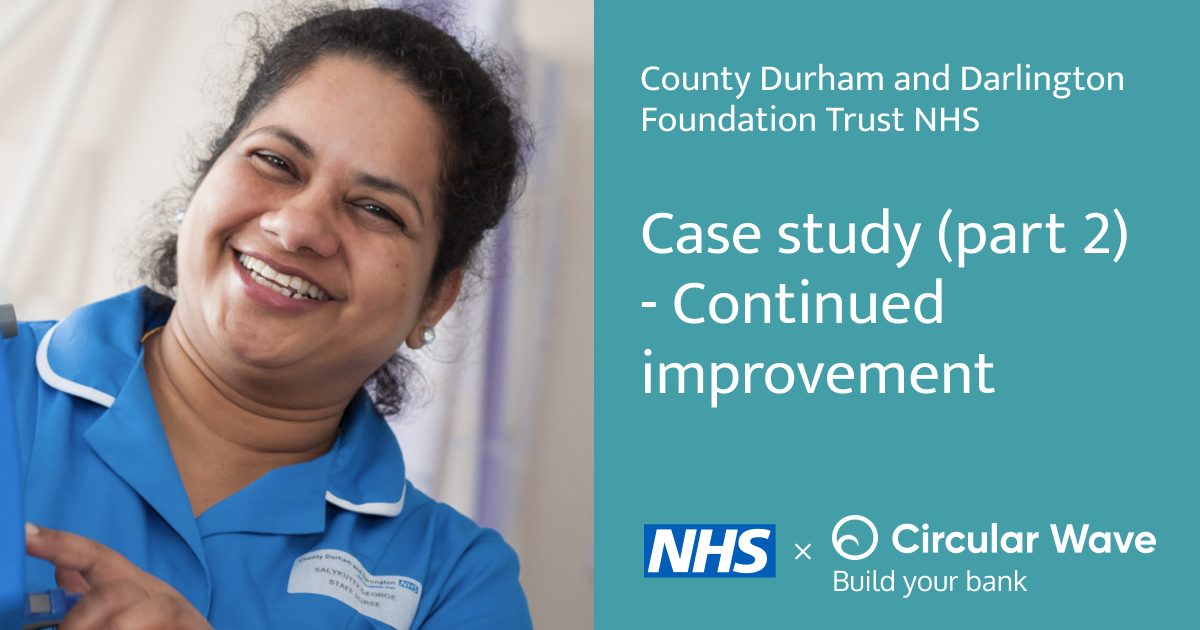 10th Feb 2020
Case study (part 2) - Continued improvement
When we engage with organisations we set ourselves ambitious targets which we regularly exceed.
But we don't stop there.
Once our technology is configured, we've embedded into an organisation and engaged staff, then the exciting work really starts.
2nd Sept 2019
Waving goodbye to staffing challenges
Leaders at County Durham and Darlington NHS Foundation Trust were experiencing the sort of temporary staffing problems well-known to colleagues up and down the country.